Hirakiki Shrine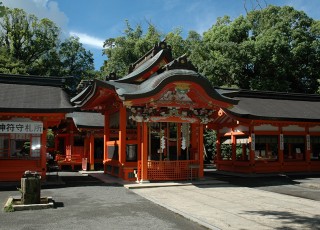 Mt Kaimon is a landmark for marine traffic and a long time ago was believed to be a god of the sea.
Mt Kaimon's height reaches 924m above sea level.
According to records, the last eruption was on the March 25th, 874.
At the foot of the mountain is Hirakiki Shrine where the god of Kaimon is worshipped.
According to the records of the shrine at the foot of Mt Kaimon, it appears that it was established in the year 708.